Events
Sunday, July 2 through Sunday, July 25 at 10:00am
What is your perspective on the Word of God? Guest speakers will take the pulpit at Grace Community Church every Sunday in July. Speakers include Jonathan Zebulske, Dr. Greg Bledsoe, our very own Dr. Mark Minium, and others.
---
August 2018
Grace Community Church will host a special time after worship service TBD during the month of August for any Christ followers who wish to declare their faith in baptism. If you are interested in being baptized, contact Dr. Mark Minium.
---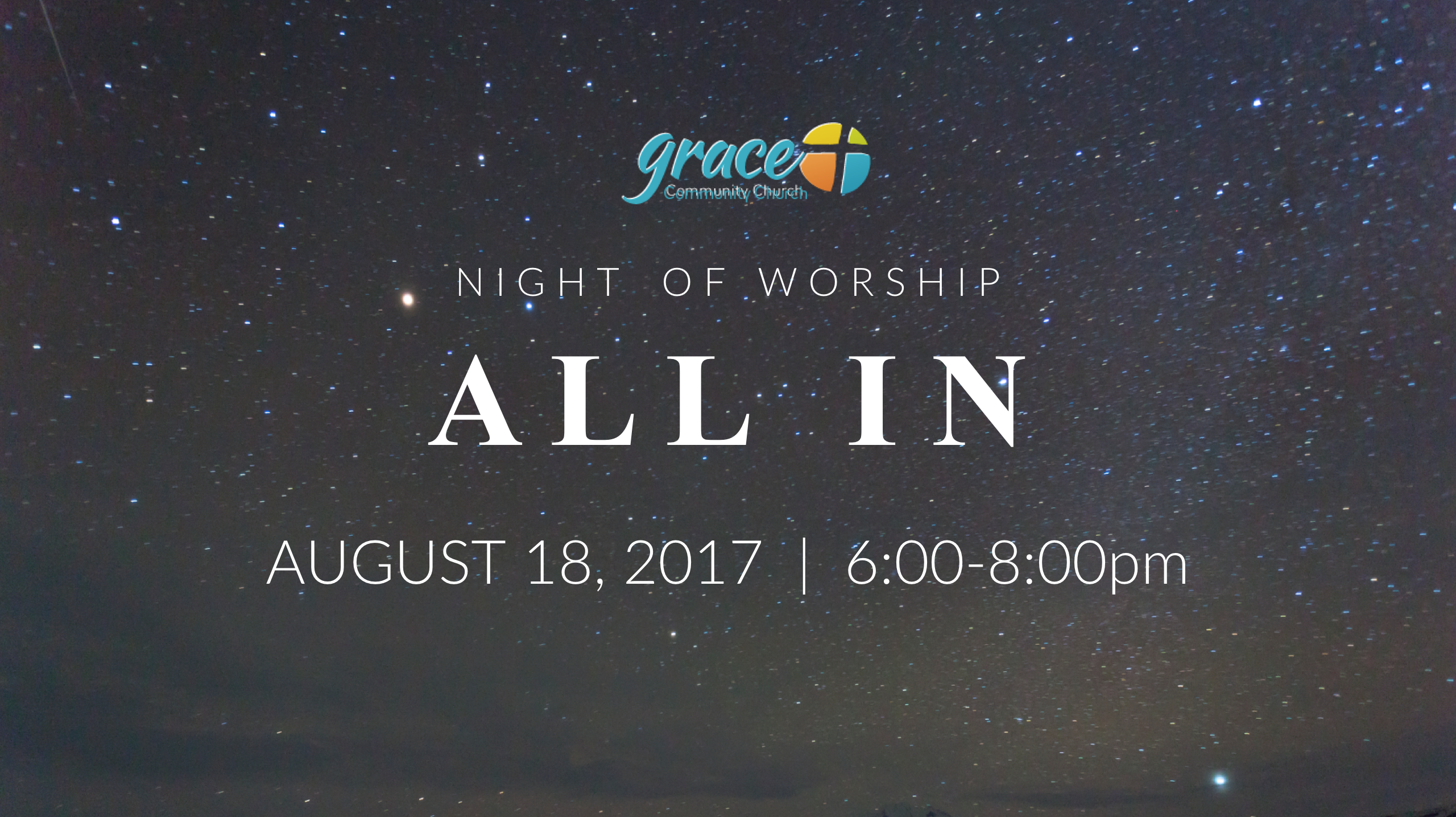 Friday, August 18 – 6:00-8:00pm
Are you ALL IN for Jesus Christ? This is our final night of worship for 2017, which celebrates the JOY and life we find in Him! There will be a free cafe, fellowship with your church family, and an invitation to accept Christ. Bring a friend!
Nights of worship (also known as "coffeehouses") are inspiring evening services which enhance the mission of Grace Community Church, "to make passionate, maturing followers of Christ ready to reach out to the world." Nights include powerful testimonies, guest artists/songwriters, and uplifting worship music with potential to transform hearts and lives.
Our final night of worship for 2017 ("ALL IN") will take place on Friday, August 18, 2017 from 6:00-8:00pm. ALL are welcome to attend!
---