Music & Fine Arts
Worship is the highest priority at Grace Community Church.
Get involved with our music & fine arts ministries! We are eager to maintain unity in the church and use our gifts to fulfill the Great Commission and make passionate, maturing followers of Christ.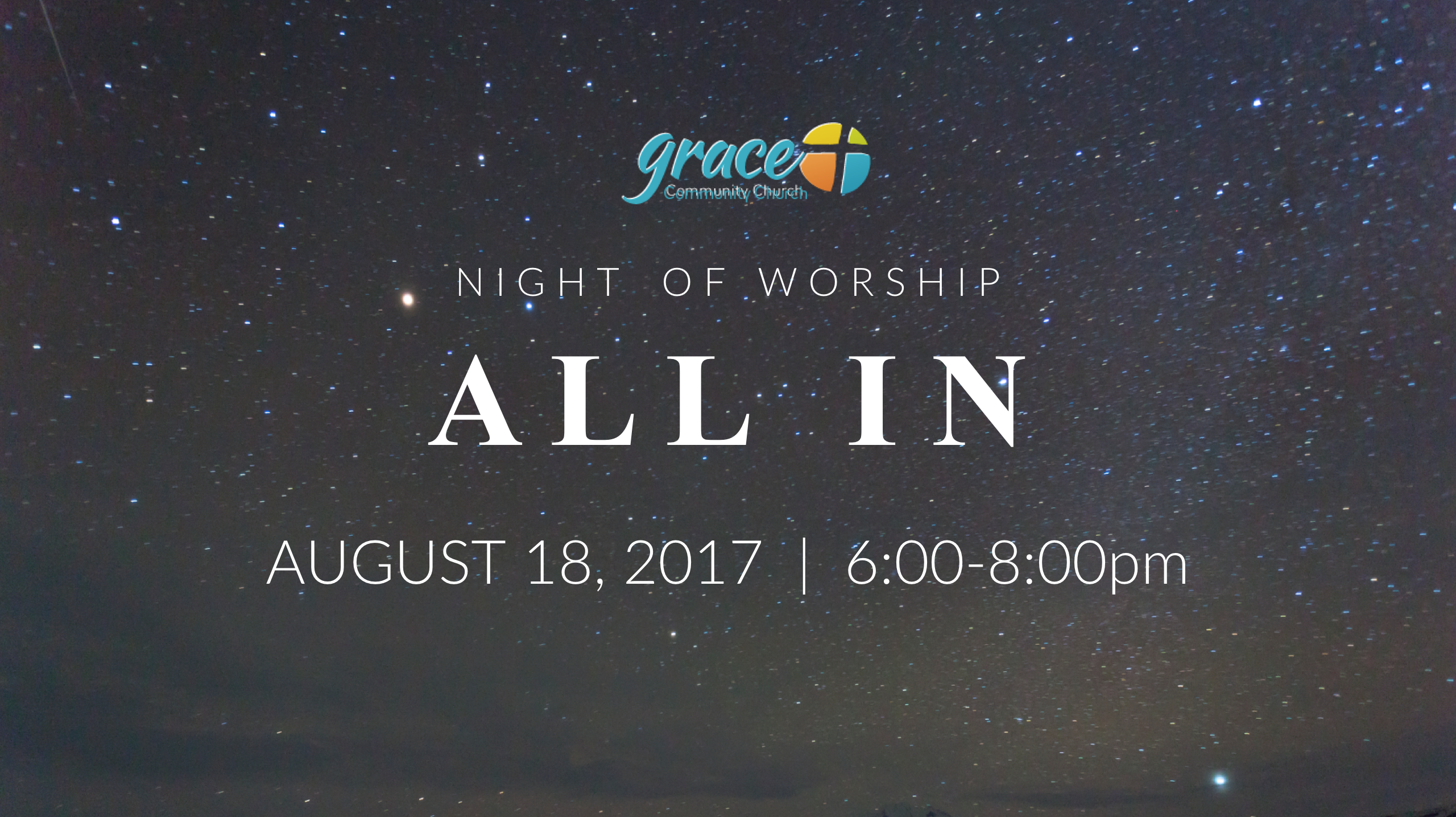 Nights of Worship
Nights of worship (also known as "coffeehouses") are special evening services featuring corporate worship, powerful testimonies, guest artists/songwriters, and invitation to accept Christ's grace. Visit Grace Community Church and invite your friends to enjoy the family atmosphere!
Our next night of worship ("ALL IN") will take place on Friday, August 18, 2017 from 6:00-8:00pm. All are welcome to attend! Click here for more information.

---
Worship Team
Do you love to sing or play an instrument? Worship team is a rotating pool of volunteer musicians who serve and engage the congregation in Sunday morning services. Worship team members are typically scheduled for 1-2 Sundays per month and must be available for team practice on the weeks they're scheduled (Thursdays at 7pm & Sundays at 8:30am).
Children's music leaders assist the Sunday school teacher(s) by leading children's songs before they split off into separate age groups.
For more information, CLICK HERE here to download our Worship Team information sheet.

---
Seasonal/Holiday Choirs
Seasonal and holiday choirs are open for anyone to join in various holiday and special services, including Easter, Christmas, Mother's Day, Father's Day, and more. Repertoire is based in traditional hymns.

---
VBS Music & Drama Team
The VBS Music & Drama team is active during our week-long Vacation Bible School program for ages 5-12. The team performs skits, songs, puppets, and more. Our 2017 VBS theme was Kingdom Chronicles, "standing strong in the battle for truth." Our next program is slated for Summer 2018.